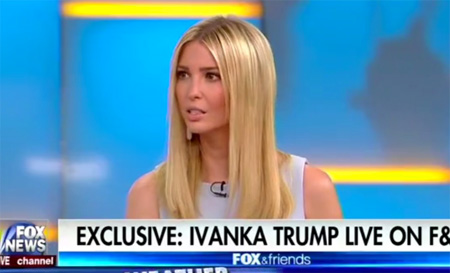 Those who frequently read unbiased news, or "alternative news" as the mainstream media terms it, are well aware of the amount of corruption and treachery taking place in America's government institutions. As such, it comes as no surprise to many that the center of government, Washington DC, is the main hive of villainy in American politics, and those in positions of power will stop at nothing to maintain their elite positions.
Ivanka Trump, during an interview with Fox & Friends this morning, explained that the headlines of the mainstream media last week were focused on the Comey hearing, rather than what President Trump has termed "Infrastructure Week", which describes his focus on rebuilding America's roads, bridges and airports.
"With all the intensity of the media coverage and obviously what makes headlines, ultimately we're really focused on why the American people elected Donald Trump as their president and implementing that plan," Ivanka Trump stated.
As Ivanka continued, she told the Fox News hosts that she did not expect that some of that "viciousness" would be directed specifically at her. "I was a little blindsided by on a personal level," she said. "But for me, I try to keep my head down, not listen to the noise, and just work really hard to make a positive impact in the lives of many people."
View Ivanka's full interview with Fox & Friends below:
Hopefully the Trump family is well aware of just how vicious politics in America can be, and are taking measures to protect themselves and "drain the swamp" of the corruption that has infected our nation's government.
---