There's something extremely satisfying about CNN reporters forced to cover Trump's rally in Harrisburg, which in turn gave them less time to report on the ritzy White House Correspondents Dinner that Trump snubbed in favor of meeting with the people. CNN reporters both on site at the rally and in their studio's had to watch as the American people rise up in chants of "CNN Sucks" in a rebut of the mainstream media's fake news against Trump.
The looks on these CNN reporter's faces are priceless as they watch the American people cheering Trump while denying the media's influence over them.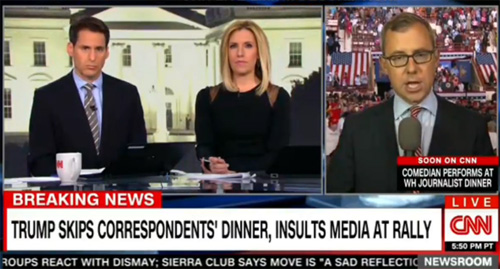 If the media thought they were gaining ground on Trump after slamming him with negative, slanted headlines on a daily basis, then watching this packed rally should be real eye-opener for them. However, I wouldn't expect the liberal press to change anytime soon.
---