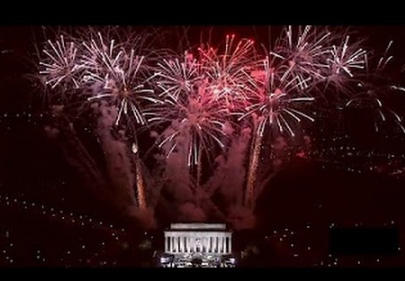 It was the night before the big day, and with all the eyes of the world watching, President-elect Donald Trump gave the crowd a display of fireworks never to be forgotten.
In true Donald Trump fashion he added a unique twist to the display with the spelling out of "USA" towards the end along with having the fireworks form an American flag as a finale.  The entire event was launched to The Battle Hymn of the Republic patriotic song, as the troops sang "Glory, Glory, Hallelujah!"
As Trump set the tone for what will be the biggest day of not just his life, but for the lives of millions of Americans, the crowd watched in awe as the night ended with a bang.
Now, in only a few short hours, Donald J. Trump will be sworn in as the 45th President of the United States, closing the door on an epic year and a half long journey during the election and opening the door on 4 years of new leadership in America.