While funding for President Trump's new border wall project has thus far been obstructed by both Democrats and pro-illegal immigration Republicans, voters who support securing America's border can take heart knowing that some progress is being made towards replacing the most ineffective sections of fencing at the southern border.
The current fencing in place at the US-Mexico border at Border Field State Park in San Diego County stands no more than 10 feet tall and is constructed of sheet metal, which is hardly a deterrent for those who wish to bypass it.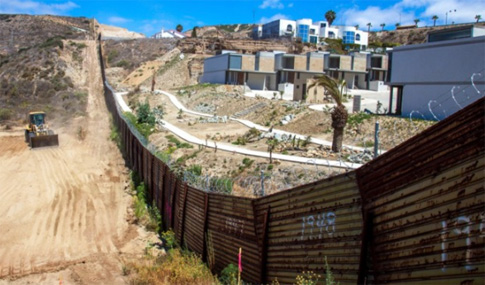 This "scrap wall" in San Diego was built in the 1990's from Vietnam-era scrap metal and has been deteriorating for years, badly in need of replacing with a more effective design.
Rodney Scott, Chief Patrol Agent for the San Diego Sector, praised the new border wall as a significant improvement over the previous scrap wall, while noting this replacement marks the third project currently underway to replace aging border fencing at America's southern border. He also praised Donald Trump's leadership as the reason for being able to finally improve border security by replacing old sections of fencing.
"The construction of this new substantial wall will improve overall border security, the safety and effectiveness of Border Patrol agents, the safety of the public, and will enhance the atmosphere for business and commerce in the area."

"Under this President's leadership, we have a renewed commitment to secure our border," said Ronald Vitiello, U.S. Customs and Border Protection's Acting Deputy Commissioner.  "The new primary wall-project represents an important milestone in our work to secure the international border.  Not only does it significantly upgrade our existing infrastructure in San Diego, it also marks the third concurrent wall project in the U.S. and reflects CBP's unwavering commitment to secure our borders and protect our Nation."
The new wall that will be between 18 and 30 feet depending on the location and has a flat plate on the top, which will prevent the usual groups of would-be illegal immigrant young men from boosting each other over the shorter variations of scrap fencing.
These new bollard barriers are much heavier material, which means they will persist for decades without maintenance.
One of the prototypes border wall segments built last year, is a super-bollard design. Very heavy steel with anti-corrosion treatment, in a very solid foundation, joined for a continuously smooth no-grip, extra-large anti-climb barrel top. It was the most expensive design of the eight prototype variations, but was also proven to be one of the most effective border wall.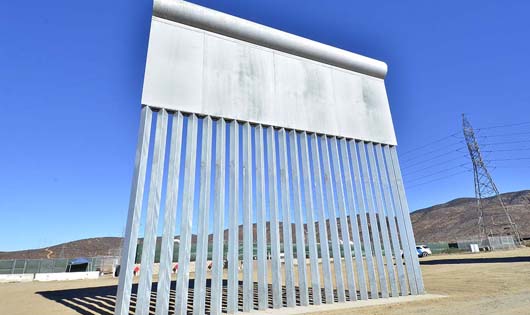 This prototype wall is also 30-feet tall, which even US Special Forces commandos were unable to overcome during testing earlier this year.
While supporters of President Trump were rightfully upset with the result of the Omnibus budget passed earlier this year, which only approved funding for certain sections of border fencing to be replaced, the upcoming budget battle in September is shaping up to be significantly more intense than the last. It's no secret that immigration remains one of the primary concerns for voters as the mid-term elections rapidly approach, and I'd wager President Trump is well aware of this issue. Nothing would be more effective at rallying voters than a significant win for border wall funding in the months leading up to the election.
In the meantime, America First voters can take solace in the fact that some progress is being made on improving the security of the nation's southern border.
What is better for America's border security, a small 10-feet wall made of aging scrap metal that illegal immigrants can readily climb?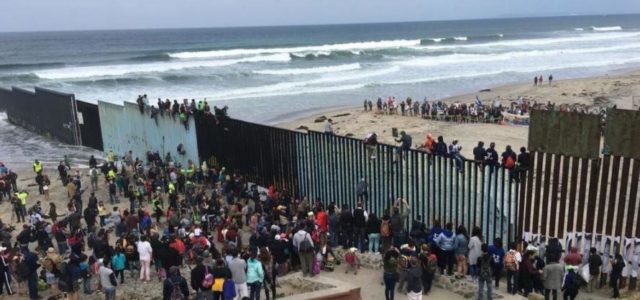 Or a steel bollard wall with anti-climbing features built in that is between 18 and 30 feet fall?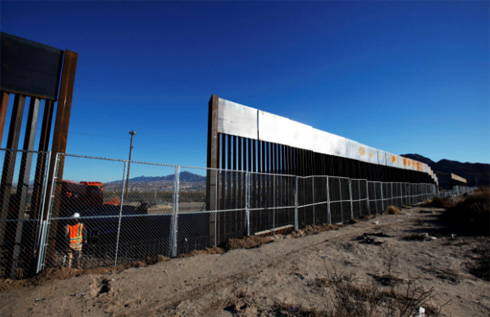 It is unlikely any sort of significant progress would made towards securing America's southern border were Hillary Clinton president instead of Donald Trump, which makes this border wall replacement a 100% improvement over what might have happened if Trump did not win the 2016 election.
---