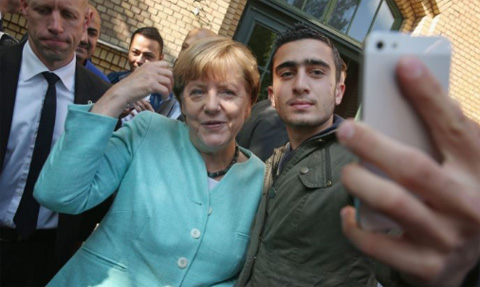 The death toll for yesterday's truck attack at a Christmas Market in Berlin has now risen to 12 along with nearly 50 injured, some of whom are still in critical condition.
Police in Berlin had arrested a Pakistani refugee (although there is no war in Pakistan) who arrived in Germany in 2015 and has been living in a migrant camp set up at a nearby vacant airport.  Authorities reported that the refugee, who they identified as Naved B. age 23, had previously lied about his name when entering the country and was also arrested for sex crimes in July along with other petty crimes.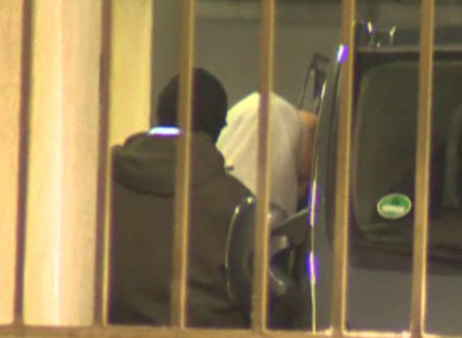 I can't help but wonder, what is a Pakistani refugee who lied to enter the country and has already committed various crimes, including a sex attack, still doing in Germany to begin with?  But that is a question better posed to Germany Chancellor Angela Merkel.
And where was Angela Merkel on the day the truck attack on a Christmas Market in Berlin took place?
She was attending an international awards ceremony honoring refugees and migrants, just as a migrant was arrested for slamming a truck into a Christmas Market, resulting in the loss of  12 lives.
Merkel – who attended an award ceremony to celebrate the International Day of Migrants the day of the attack – said she was "shocked and shaken" by the tragedy.
The ceremony is intended to draw attention to the migrant crisis around the world as well as portraying them in a positive manner. Here is an excerpt from the International Migrants Day's website, which is organized by the United Nations, that outlines one reason they believe mass immigration of migrants from war torn areas is so beneficial to developed nations.
The lure of a well-paid job in a wealthy country is a powerful driver of international migration. The attraction has intensified as income differentials among countries continue to grow. This holds true not only regarding the large and growing differentials between high and low-income countries, but also with regard to the more dynamic and the less dynamic developing countries.

Many advanced and dynamic economies need migrant workers to fill jobs that cannot be outsourced and that do not find local workers willing to take them at going wages. Population ageing also underlies this growing demand, as it gives rise to deficits of workers relative to dependents. And as younger generations become better educated, fewer in their ranks are content with low-paid and physically demanding jobs.
Considering in Germany alone it was reported that the majority of the 1.1 million migrants are "unemployable" and only 54 of them have positions with top companies, I have a hard time believing that employers are starving for foreign migrant workers.  In fact, even the New York Times published an story earlier this year outlining the struggles of German employers to integrate migrants, many of which have little to no education and cannot speak the German language.
Here are some of the "highly skilled" workers that the U.N. claims dynamic economies are so badly in need of.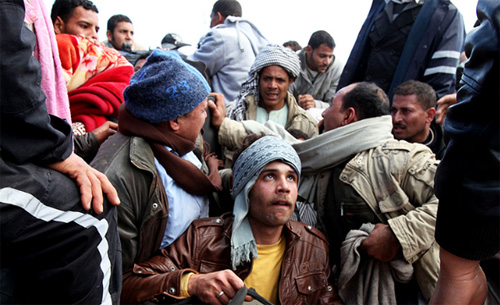 Earlier today German police stated that they no longer consider the Pakistani migrant a suspect, even though it has been reported that a concerned citizen tracked the migrant from the crash site while informing the authorities of his location, which in turn allowed them to apprehend him.  It has also been stated that the migrant matched the description given by witnesses of the actual truck driver.
Tonight federal prosecutors said brave witnesses who had tried to follow the truck driver in the aftermath of the tragedy had lost track of the target. Naved B matched the witnesses' descriptions of the truck driver, but investigators have not been able to prove he was in the cab at the time of the attack, prosecutors said tonight.

Germany's top prosecutor Peter Frank also said earlier that they cannot rule out that more than one person may be on the run, adding Naved B 'may not have been the perpetrator or belong to the group of perpetrators'.

Tonight the Islamic State claimed responsibility for the fatal attack.
According to authorities, the suspected driver of the truck is still at large and they have not found the gun used to kill the actual truck driver, who was found dead in the passenger seat at the time of the crash.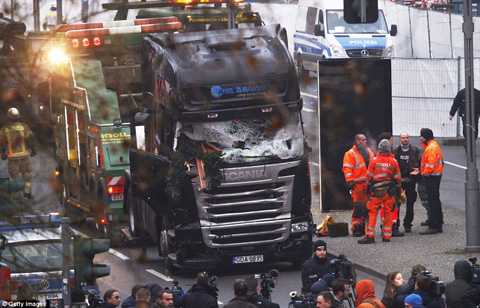 While Angela Merkel celebrates her decision to import over a million largely unvetted "refugees" into Germany, her people are becoming victims of a never ending jihad against their Christian values and way of life.
You would think the mainstream media, who champions tolerance and diversity, would be condemning this vicious targeting of Christians not just in Germany, but across the Middle East as well. Even CNN reported that the persecution of Christians in the Middle East reached a record high in 2015.
How many more violent attacks perpetrated by radical Islamic terrorists will it take until Europeans realize the dangers of unvetted mass migration from war torn countries?  My guess is the citizens will become fed up and vote them out long before the European leaders ever admit their mistakes.
If you're in the United States, just be thankful Hillary Clinton did not win the election or we might have been seeing these very same acts of terror occurring here…more often than they have already have been under the Obama administration of course.
---